The brief was to design a four page spread for a deluxe magazine. The subject matter was our choice and loving sea shells I thought it would make a beautiful and arresting layout.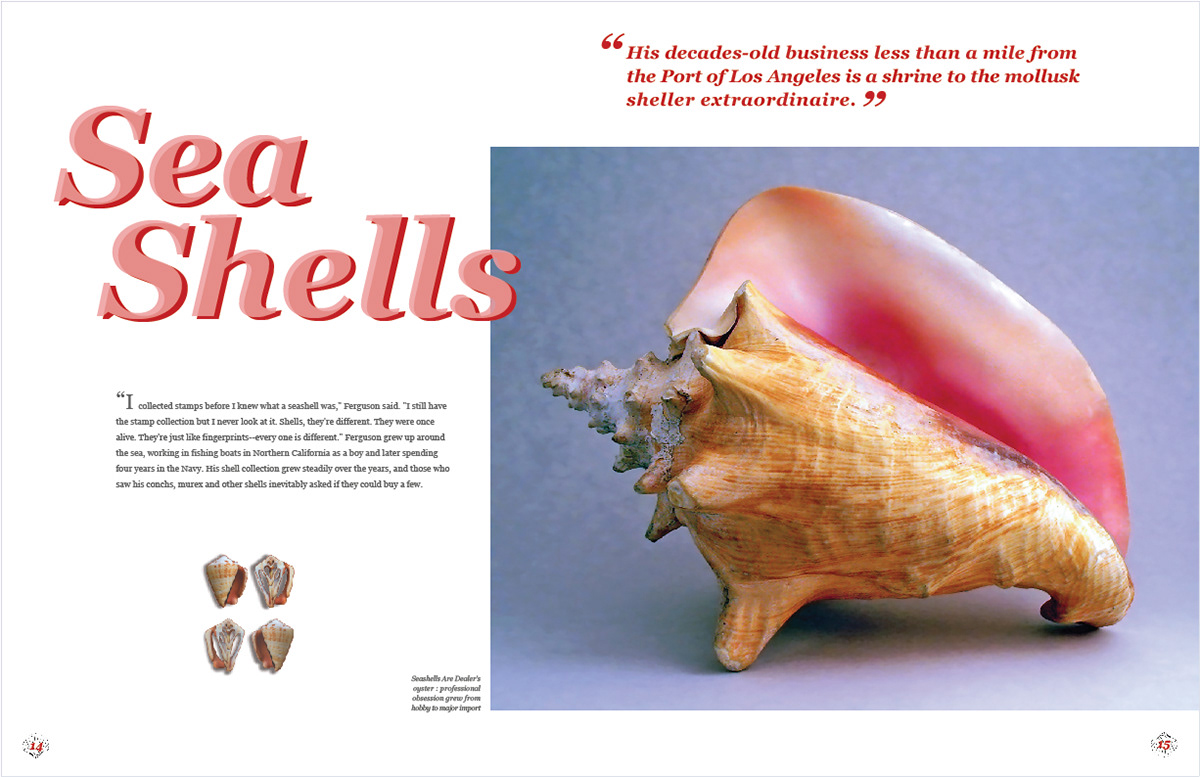 A selection of pages from a Capability Brochure for the Monterey Bay Aquarium. I chose the coastline of Monterey Bay as the foundation image and the whole brochure is based on that and the notion that the Monterey Bay Aquarium and the donor make the ultimate team to keep Teeming Waters.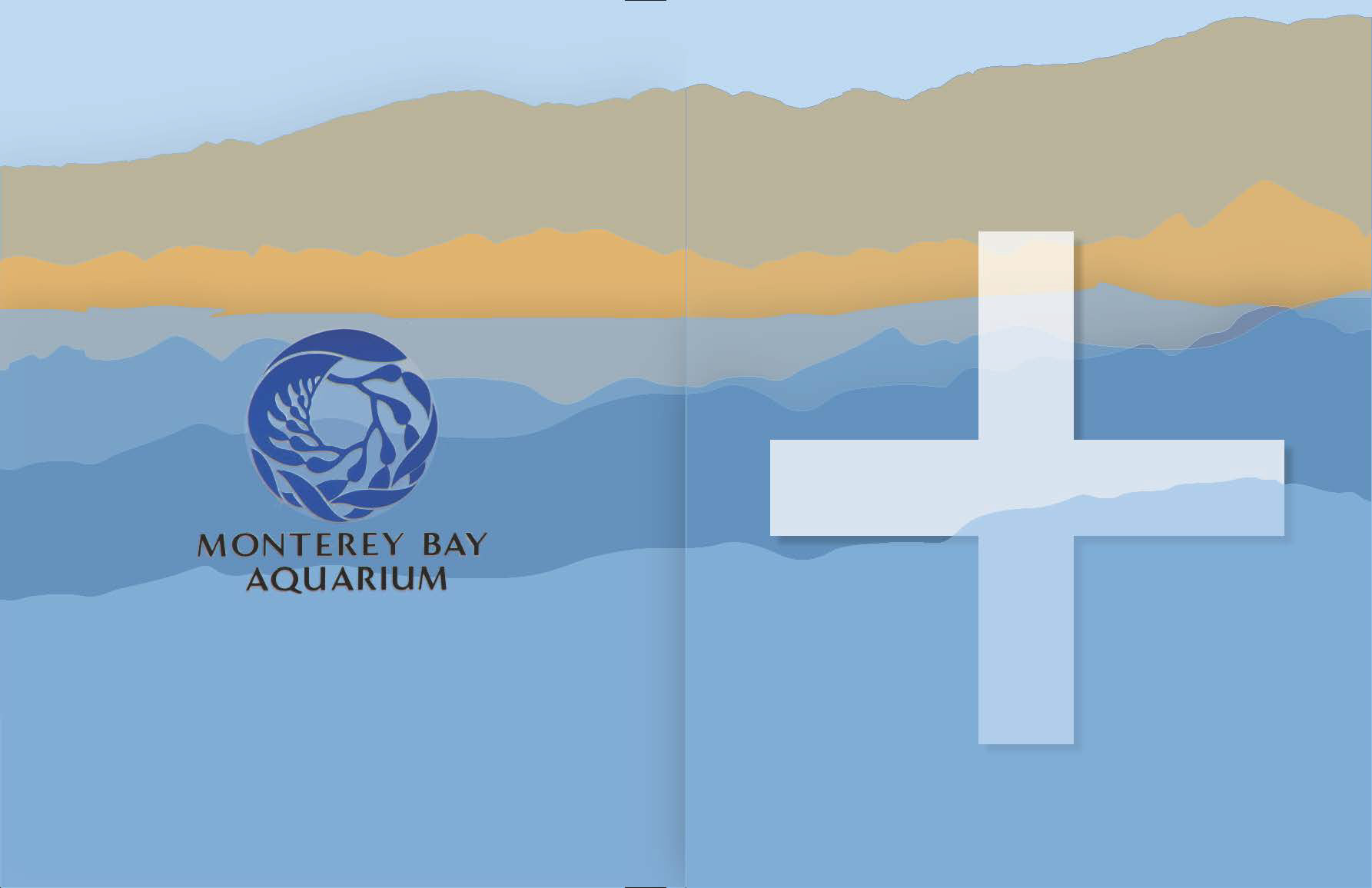 We were briefed to create the style guide for a product we conceived, developed and marketed. We began with concept. then logo and followed through with marketing strategy and the imagery to support it. 
Here are a sample of pages from the Style Guide for the Lynx Hearing Aid.